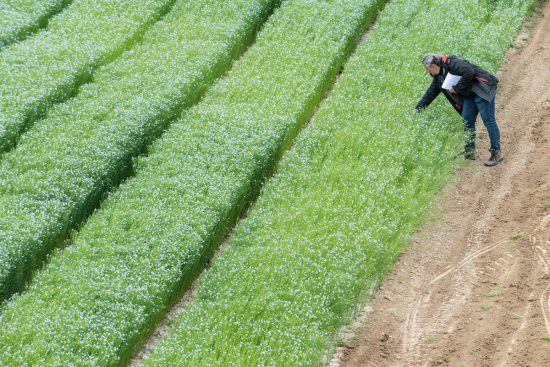 .

Trial platforms, improving cultural practices
Every year, each of the three cooperatives organize trials so as to improve flax culture for farmers.
The trials concern new varieties (e.g. adapted to the terroir, resistant to some diseases), or on the cultural itinerary.
These trials allow to improve the cultural practices taking customer expectations into account.
They also allow to point out improvements on quality, yields, on disease control …