The Organization > Presentation
COMLIN, the the lead flax fiber producer organization
based in Normandy
The 3 COMLIN cooperatives decided to commercialize scutched flax together. Willing to develop a transparent and long term approach with their customers, they harmonized their production, logistic methods, including traceability and fiber classification.
Such an organization, promoting a direct relationship between the producer and the customer is unique on the market of textile flax fiber.
COMLIN wants to build a partnership relationship with its European and Asian spinner customers.
35000
annual fiber production
capacity in tons
9
production sites
in Normandy
(*) Culture and scutching good practices charter.
As a link between customers and producers, COMLIN develops a partnership approach with its customers through TEX NORD.
Aware of the importance of transparent and open communication, COMLIN has tried to develop a direct relationship between producers and customers. Thus, TEX NORD, one subsidiary of TERRE DE LIN, has become the main marketing channel of COMLIN thanks to its customer knowledge.
TEX NORD is perfectly aware of the COMLIN methods and production and identifies the fiber types that best correspond to customer needs.
The strategic orientations decided for TEX NORD are collegially defined by the COMLIN board of directors.
COMLIN has built a confidence relationship with spinners and long-term partnerships through TEX NORD.
Our goal: being a reliable partner,
committed to our customers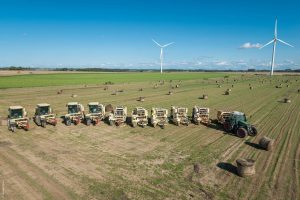 Being one of the highest cultivated surface in Europe, and gathering 900 farmers, COMLIN has become the largest supplier of long flax fiber.
Thanks to its privileged location in Normandy and to its 21 production lines, COMLIN guarantees a large offer of fibers each year.
.

Quality – customer satisfaction and continuous improvement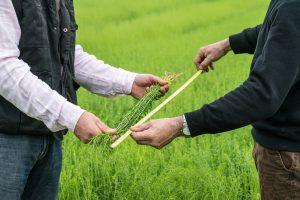 A scutched fiber complying with customer expectations requires 3 conditions:
– Proficiency in flax culture
– Scutching know-how: homogeneous lots, without residual straw.
– Reliable selection and understanding the customer expectations and constraints.
These three permanent concerns of COMLIN contribute to continuous improvement actions at each step of the production and of the selection of fibers.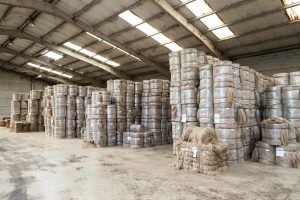 The fibers commercialized by COMLIN have grown in the Normandy region, a terroir of excellence for the flax culture.
From the field to the scutched fiber, the production is fully traced, which allows a better follow up of the fiber lots quality.